For Rotating Medical Students, Residents, and Fellows
The Division of Medical Toxicology welcomes medical student, resident, and fellow rotators from both UMass and other institutions! We have a limited number of positions per month to ensure an outstanding experience for each individual.
What will I do?
Our Division offers 1-4 week rotations with members of the Division of Toxicology Consult Service. During this time, you can take advantage of these exciting opportunities:
With Patients
Participate in telephone toxicology consultations with the fellows and attendings
Round on inpatients with the consulting team
Complete a final project, a 1-hour toxicology case presentation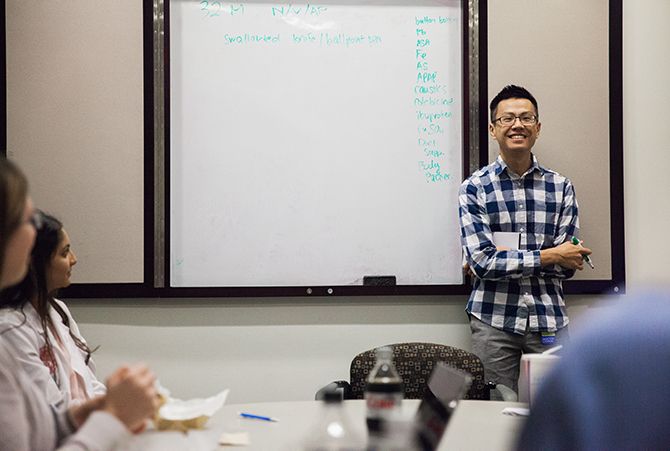 ---
On the Calendar
Tuesdays
2-hour Boston Children's Hospital Conference with Boston Poison Control Center
Directed, topic focused didactic learning, journal review sessions, national case conference
Wednesdays
4-hour UMass Emergency Medicine Residency Conference
A 2-year rotating lecture schedule based on ACGME core concepts in Emergency Medicine
Thursdays
1-hour Toxicology Board Exam Review Session
Focused group learning on topics in toxicology
2-hour Toxicology Case Conference
Case presentations with lively participant driven discussion and case specific education
Monthly
4-hour Tox Clinic
Outpatient clinic focusing on environmental and occupational exposures
Where do I sign up?
To plan for a rotation with us, please get in touch for details. Use our contact form  and select whether you are a Medical Student, Resident, or Fellow from he drop-down.