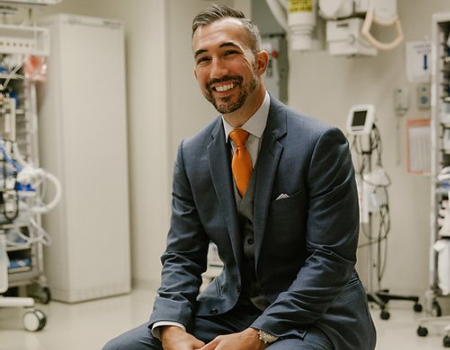 Emergency Medicine Residency Program Director
Richard Church, MD, is Assistant Program Director of the Emergency Medicine Residency, a Clinical Associate Professor of Emergency Medicine, and a staff toxicologist. His research interests include emerging trends in drugs of abuse.
Dr. Church is an exemplar educator, able to distill complex biochemical pathways in medical toxicology for students, residents, fellows, and senior faculty. He loves discussing medical toxicology with students, residents and — quite frankly — whoever is willing to listen.
Education
Fellowship in Medical Toxicology, University of Massachusetts (2009)
Residency in Emergency Medicine, University of Massachusetts (2007)
MD, Tufts University School of Medicine (2004)