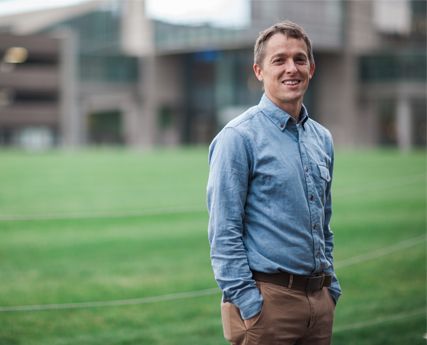 Fellowship Director
Mark J Neavyn, MD, is Associate Director of the Fellowship in Medical Toxicology. This emergency medicine physician and medical toxicologist's current interests include the influence of drug-associated impairment on patient capacity and the ethical treatment of patients after suicide attempt or drug overdose.
After sitting on the Editorial Board of the Journal of Medical Toxicology during his fellowship training, Dr. Neavyn served as Director of Medical Toxicology at Hartford Hospital, where he established a medical toxicology clinic, served as the physician-lead for the Hazardous Drugs Task Force, and advised the Medical Ethics Committee on matters of poisoning and drug overdose. Dr. Neavyn is a fatality reviewer for the National Poison Data System and Physician Co-Chair for the American College of Medical Toxicology position statement on brain death diagnosis in the poisoned patient.
A primary goal for Dr. Neavyn is to provide fellows-in-training nationwide with free open access medical education in medical toxicology.
Education
Fellowship in Medical Toxicology, University of Massachusetts (2014)
Residency in Emergency Medicine, Drexel University College of Medicine (2009)
MD, Sidney Kimmel Medical College (2006)