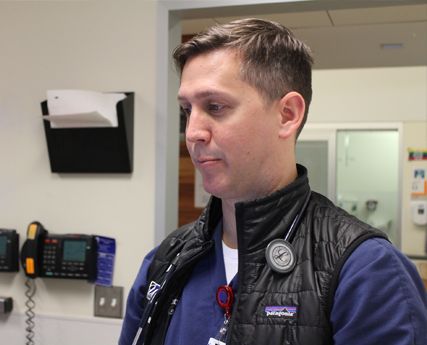 Director of Clinical Operations, Department of Emergency Medicine
D. Eric Brush, MD, is Director of Clinical Operations in the Department of Emergency Medicine, and an emergency medicine physician and medical toxicologist. Dr. Brush's interests include opioid-induced hyperalgesia, opioid safety and policy, and toxinology.
A dedication to healthcare process improvement led Dr. Brush to earn his Black Belt in Lean/Six Sigma. He actively participates in a wide variety of system level efforts to enhance quality, safety, and patient experience at UMass. He is currently pursuing a Masters in Healthcare Management from the Harvard University T.H. Chan School of Public Health. His administrative efforts focus on ED boarding and related morbidity/mortality.
Education
Fellowship in Medical Toxicology, University of Massachusetts (2004)
Residency in Emergency Medicine, University of Massachusetts (2002)
MD, Geisel School of Medicine at Dartmouth University (1999)